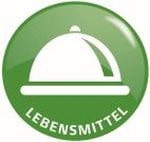 Not always off the shelf - stainless steel PC solutions
Many things are taken for granted. But you should take a closer look when it comes to food production. Solutions and competence in data acquisition in food processing are required. It's often the little things that make work difficult. This is exactly where we at FORSIS see our strength. Based on our existing stainless steel PC series and the complete stainless steel workstations, we offer complete stainless steel solutions for EDP-supported work in the food environment.
Not just off the shelf but individually and customer-specifically and above all with high quality developed and produced in Germany.
We enable you to make automated key entries using our function keys.
The different button variants with their diverse application options can now be found in all of our devices, including the stainless steel PC solutions, of course. Here, of course, the characteristics of the button itself are chosen in the direction of hygiene and protection class. See the link for more information.
Each series of FORSIS EXPERTs can be equipped with contactless readers - of course in protection class IP65.
We have dedicated an entire area to the detection of RFID ID cards. In the food environment, tightness and easy handling with gloves are of course crucial. But we have found very nice solutions on the stainless steel PC, especially for the EXPERT SBC and SE series.
Our portfolio is now being expanded with a new generation of stainless steel support arm systems.
You can find more information here.
For the stainless steel pipe mounting systems, we like to work with different partners, such as the companies ROSE and RITTAL. In the link you will find a PDF with the various options. The connection piece itself can be attached at any point on the stainless steel PC housing.