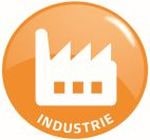 Industrial computer solutions and competence in the manufacturing environment
The development of industrial computer solutions was enormous. Within 30 years, a completely new generation of computer systems has evolved from a "grey IBM desktop computer". The driving force lay in the special application environment in which computing power was required.
The market is currently being flooded with all-in-one solutions. Certainly interesting in terms of price. However, the possibility of flexible adaptation to the respective customer situation is limited. This is now the strength of FORSIS. Industrial computer solutions implemented according to customer requirements.
These high demands are placed on industrial computer solutions:
Operability even with dirt and moisture (IP protection class)
Extreme temperature ranges during operation
High requirements for vibration and shock (shock resistance)
Electromagnetic compatibility (emission and immunity) - expressed in CE
Additional requirements from the mobile environment
and still the flexibility according to customer requirements
We enable you to enter an automated key using our function keys. Entering key sequences or combinations repeatedly is often time-consuming and tiring. The programmable keys expand our industrial PCs with pre-assigned commands to provide useful help.
The RFID readers from FORSIS not only allow human resources to be clearly identified without contact.
For the purpose of authorization and the complete enforcement of security guidelines, the numbers of badges and chips can be checked locally in order to then unlock doors, vehicles or controls. And that - typically FORSIS - efficient and easy! Also available as an external RFID device.

A mounting bracket for table or wall mounting is available for all FORSIS IPCs of the stationary series. As an option, we also offer various support arm systems. These additional mounting systems extend and round off the FORSIS product range. A flexible and modular range is offered for the most diverse customer requirements in the field of device assembly.