Industrial button - helper in need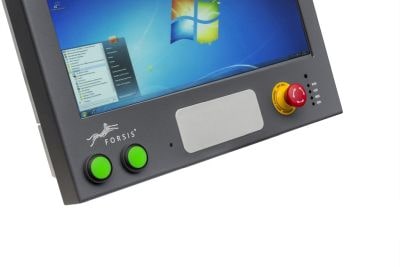 In addition to touchscreen operation, it is always necessary to enter command chains or program calls using the keyboard.
Sometimes it is also switching between applications or recurring input sequences that make work processes more difficult in the production environment, e.g. when working with gloves.
Here we offer corresponding industrial buttons for our IPC series as a supplement as well as additional external keyboard modules. By assigning the key codes via the "FORSIS Support GUI" software, individual adaptation to the application is possible.
Can be used on any PC, no special drivers are required. The buttons are automatically recognized as USB input devices
Installation also possible in the IPC in different button shapes
Only one-time programming necessary
A key can be assigned up to 120 key codes (scan codes) or text characters
Once the keycodes have been saved, they are retained until they are overwritten again. This allows it to be used on any computer
The key codes are the English USB-HID scan codes
Easy programming via the FORSIS Support GUI
Choice between text/key combination or scan code assignment
Maximum of 8 key combinations per button
The FORSIS Support GUI can convert the entered text or key combinations into German and English key codes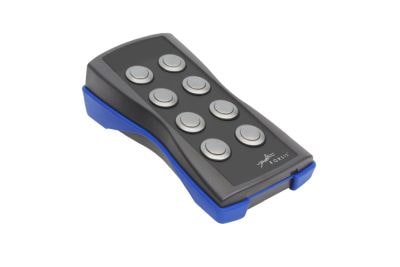 Support GUI - keyboard module
Three modes can be selected in the keyboard module: text, key combination and scan code.
The first two modes make configuration easier because the user does not have to enter the scancode of each individual key, but the program automatically converts the entered text or key combination into a scancode.
If the first two modes do not offer the desired functionality, you can enter the scan code yourself.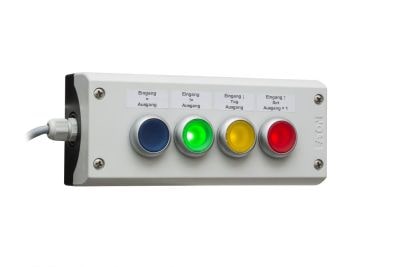 Function keys: Configuration - "Scancode"
Function keys: Monitoring
In this image section of the Support GUI, the current mode (text / key combination / scan code) as well as the correspondingly assigned keys are displayed in the appropriate representation.
The set keyboard layout (software) is also visible.
In this mode, the appropriate scan code and modifier can be entered for the desired number of keys.
Function keys: Configuration - Text mode
In the "Text" configuration mode, you only have to enter and save the desired text. The function can then be tested using a test field.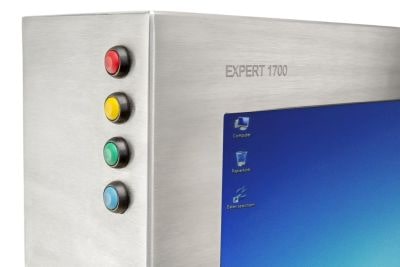 Function Keys: Configuration - Key Combination
This image shows the "Keyboard shortcut" configuration mode.
In this module, it must first be specified how many key combinations are to be executed in a row. The desired combinations can then be entered in the text fields.
Problems can arise when entering a key combination because the operating system can already execute it beforehand.
Here, the Support GUI offers the option of facilitating input using the buttons.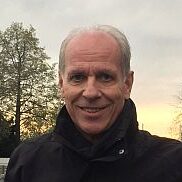 "Wir beantworten gerne Ihre Fragen."