Stainless steel PC - ATEX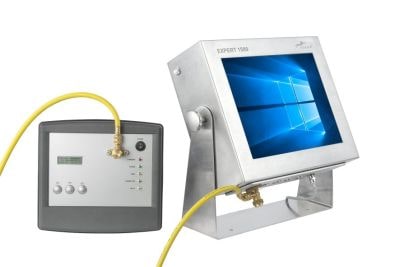 Stainless steel PC from the EXPERT ATEX series
Many production companies also want to extend their IT standards to potentially explosive environments in order to collect data there and visualize or control processes. The stainless steel PC from the EXPERT ATEX series is approved as a category 3 device for zones 22 and 2.
Wherever dust or gases can cause explosions, the legislator prescribes special precautions by means of the ATEX directive. If electronic equipment is used, it must not produce any dangerous ignition sparks. But what exactly are the requirements that have to be met in order to be able to use a stainless steel PC in the hazardous area? FORSIS has addressed this question and developed an ATEX-compliant version of the EXPERT series stainless steel PC.

The areas of application for the stainless steel PC ATEX are diverse. The project at FORSIS was brought to life by numerous inquiries from the food industry and other production companies.
Bakeries, for example, deal with flour dust, which can ignite. In the textile processing industry, there is a risk from fine fibers. Atomized paints, powders, varnishes or solvents can be found in other industries.
The fact that there is a need for a stainless steel PC ATEX is proven not least by the funding of the FORSIS development project by the Federal Ministry for Economic Affairs and Energy as part of the ZIM (Central Innovation Program for SMEs). span>
General information about explosion protection
There are essentially three levels of explosion protection according to the ATEX Directive 2014/34/EU:
Stage 1 - Avoid Hazards
Every operator of an EX area is obliged to operate the system in such a way that, if possible, no explosive atmosphere is created. Devices that offer a high explosion potential, for example, should be placed in a less endangered zone.
Stage 2 - Prevent Explosion
If devices cannot be placed outside the hazardous area, for example sensors in a silo or tank, they must be technically constructed in such a way that they cannot ignite any existing explosive atmosphere.
Stage 3 - Limit Impact
If an explosion cannot be prevented, a system must be set up in such a way that any explosion is directed in a specific direction and the effect is spatially limited, for example by a predetermined breaking point of a steam boiler.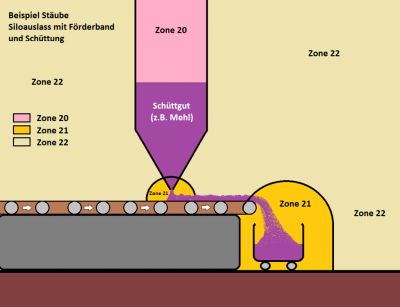 The relevant regulations for explosion protection in Europe are based on the so-called ATEX directives.
Three zones are distinguished in ascending order of explosion risk:
For gas atmospheres, zones 2, 1 and 0

Zones 22, 21 and 20 for dust atmospheres
Our stainless steel PC ATEX has been tested and confirmed for zones 2 and 22 by an independent testing institute.
Ex zones and device categories according to ATEX
Which zones are suitable for industrial PCs?
0 or 20 certainly not, because that would correspond to use inside a flour silo or fuel tank.
It is also sensible not to place any device directly under a chute of a silo outlet (zone 21) or in the immediate vicinity of a fuel tap (zone 1). This is already prohibited by primary explosion protection with the approach of avoiding potential hazards unless there is an absolute necessity to do so.
That leaves zones 22 and 2, for which there are indeed many useful applications. ATEX defines device categories for classifying electrical equipment that is designed for a specific safety level.
For the stainless steel PC ATEX, this is category 3, which must prevent effective sources of ignition in normal operation.
Hard test methods: IP65 is not equal to IP65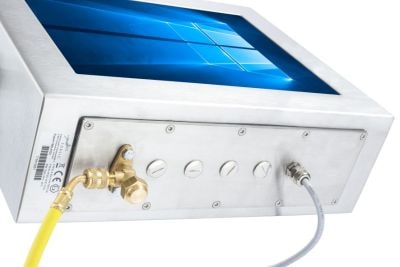 A special feature of the ATEX certification are the increased requirements for the housing of the stainless steel PC, which differ significantly from the general requirements of IP65.
On the one hand, the test devices are artificially aged by being stored for 28 days at 80°C and 90% humidity and then for 24 hours at -25°C.
Several mechanical tests are then carried out. For example, a 1 kg ball is dropped from a height of up to 70 cm onto all sensitive housing parts such as the touch screen, display or cable entry. Furthermore, the devices must be in a dust chamber with overpressure without dust deposits being found in the device afterwards.
A negative pressure is generated in the device when checking the security of breathing. The subsequent pressure equalization may only take place within a certain time interval.
The FORSIS stainless steel PC ATEX offers far more than just standard interfaces for connecting external peripherals.
The LAN interface can easily be moved to the safe area using a cable gland.
The situation is different for keyboards and barcode readers, whose interfaces have to achieve a suitable level of protection. That is why the stainless steel PC ATEX has two USB and one RS232 interface, each of which is intrinsically safe and certified according to the EX ic type of protection. The two USB interfaces have correspondingly different current limits, so that a large number of certified peripheral devices can be connected.
The internal intrinsically safe interfaces are certified as EX ic. Thanks to their design, it is also possible to have them certified as EX ib as part of an individual test if required. This means that intrinsically safe end devices located in zone 1 or 21 can also be connected to the stainless steel PC ATEX.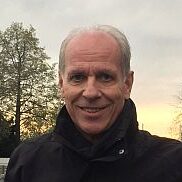 "Wir beantworten gerne Ihre Fragen."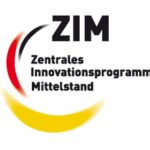 The Central Innovation Program for SMEs (ZIM) is a nationwide, technology and industry-open funding program. The ZIM is intended to sustainably support the innovative power and competitiveness of companies and thus contribute to their growth, combined with the creation and safeguarding of jobs.
FORSIS, as a medium-sized company that works with ZIM, has received a grant for the demanding development of the stainless steel ATEX PC.
| | |
| --- | --- |
| Processor | 6. Gen. Skylake Intel Core i3 6100U |
| RAM | Up to 8 GB DDR3L RAM 1600 MHz |
| SSD | Up to 256GB |
| I/O | 2x Ethernet 10/100/1000 MBit |
| LCD | 15" LCD, 1024x768 |
| Touch | Touch panel analog resistive (ELO) |
| Interfaces | VGA, HDMI, 2x USB 3.0, 2x USB 2.0 |
The types of protection: Ex tD and Ex nR
In order to prevent the simultaneous presence of an ignition source and an explosive atmosphere, design measures are required that represent a corresponding type of protection.
For flammable dust atmospheres, the Ex tD protection class (protection by housing) applies. In order to guarantee it, the surface temperature of the stainless steel PC ATEX must always remain below a certain maximum value. In addition, an IP65 dust-tight housing ensures that dust does not enter and lead to a potentially explosive atmosphere inside.
For gas atmospheres, the EXPERT 1500 ATEX with the EX nR type of protection offers so-called vapor safety. For this purpose, the device must be designed so tightly that a vapor of gas can penetrate the device only minimally and very slowly, even with slight overpressure. The amount of gas that has penetrated must in turn be so small that it cannot be ignited when mixed with the air in the device.
| | |
| --- | --- |
| Classification Dust | II 3D Ex tc [Ex ic] IIIC T65°C Dc |
| Device group II | Device for use in potentially explosive dust and gas atmospheres |
| Category 3D | Zone 22 (dust), for rare and short-term danger, normal security |
| Ex tD | Protection class: protection by housing |
| [Ex ic] | integrated circuits for intrinsically safe interfaces that can be routed to the outside |
| Dust group IIIC | conductive dust |
| Maximum surface temperature | T65°C (corresponds to 65°C) |
| Dc | Equipment Protection Level Dc (Dust – Normal Protection (3D)) |
| | |
| --- | --- |
| Classification Gas | II 3G Ex nR [Ex ic] IIB T4 Gc |
| Device group II | Device for use in potentially explosive dust and gas atmospheres |
| Category 3G | Zone 3 (gas), for rare and short-term danger, normal security |
| Ex nR | Protection type: Restricted breathing |
| [Ex ic] | integrated circuits for intrinsically safe interfaces that can be routed to the outside |
| Gas group IIB | No operation with: hydrogen, acetylene, carbon disulfide! |
| Temperature group T4 | Gases with ignition temperatures above 135°C |
| Gc | Equipment Protection Level Gc (Gas - Normal Protection (3G)) |
Our stainless steel PC ATEX has been certified for zones 22 and 2 by an independent testing institute.
Nevertheless, the responsibility for professional installation and safe operation on site lies with the user. This must pull the power line and the mains cable through the cable entry, screw them to the connection plate and the latter to the device. You can no longer determine whether the device is actually still so tight that no more gas can penetrate.
FORSIS has remedied this by installing a test valve for a measurement by an external test device on the stainless steel PC ATEX. This tester can either be purchased or borrowed. It generates a negative pressure of approx. 30 mbar inside the stainless steel PC and then starts a measurement process. During the test (14 seconds), the value may drop to a maximum of 27 mbar.