Knowledge about the industrial PC
Due to the modular system of all FORSIS industrial PCs, the same technology components run like a red thread through all product series. The following points are intended to help you with general questions and are purely informational pages to provide you with further information.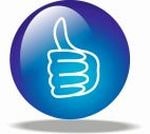 The industrial PCs from FORSIS always have a certain degree of protection, which is always identified with IP and two digits.
Read more about it here!
UEFI replaces the LEGAY variants. The advantages but also restrictions can be found here below.
In addition to WINDOWS as the operating system, we also recommend not forgetting LINUX as the operating system. The FORSIS LINUX distributions offer many variants and advantages.
Would you like to switch to a new generation of CPUs?
The FORSIS modular technology makes it possible. Read on what does it entail?
"We will gladly answer your questions."