Discover the industrial thin client from FORSIS
The industrial thin client solutions from FORSIS, together with the German market leader IGEL and its UDC3 / OS11 firmware, offer an extensive range of local protocols, tools and software clients.
With the IGEL operating system, the industrial thin client solutions become universally applicable and uniformly remote-administrable end devices that allow access to different IT infrastructures, including Citrix XenApp / XenDesktop, Microsoft Remote Desktop Services (RDS), IBM Mainframe, VMware View and other software enable. A local web browser also serves as an interface to cloud services.
With IGEL thin clients, all settings can be made via the IGEL UMS. Thin client management is based on groups using profiles. Frequent settings can be predefined very easily and assigned to individual FORSIS terminals or entire device groups with just a few clicks. If required, automated firmware updates can be distributed over the network in a time-controlled manner so that they ideally take place during non-production times.
With the use of FORSIS industrial thin client solutions, you spend less time on IT, which in turn means that you have more time to expand your business.
A thin client is a computer or program that performs its tasks with the help of a server. Thin clients are often referred to as cloud clients, zero clients or universal desktops. The opposite of a thin client is a fat or full client that can do tasks itself with its hardware and software. Compared to thin clients, however, these are usually more expensive and complex because they consume too much computing power or energy to solve the tasks at hand.
Basically, the same requirements are placed on a thin client for industrial applications as on an industrial PC. This means that the industrial thin client must be able to adapt to its environmental conditions, such as temperature, vibration, protection, etc. However, less computing power is required, because the industrial thin client only represents the user interface - the data processing is carried out by the server. The inputs are processed on the server or virtualized desktop and the output is sent back to the industrial thin client, which only has to display it.
Are there any restrictions? This question can be answered with no with a clear conscience. Nowadays, users of industrial thin clients no longer have to accept any restrictions. A lot has been improved, especially in the areas of graphics and speed. Only in the area of ​​multi-touch support is there a clear need to catch up.
It should also be noted that not all software manufacturers plan to run their programs on remote servers - here customers must observe the relevant license provisions or plan additional fees for the desired usage scenario. After all, industrial thin clients usually require a permanent network connection to the server.
FORSIS industrial thin clients are available in different versions. The boundaries between a slimmed-down computer and a full-fledged PC are fluid. In addition to stationary industrial PCs, mobile systems are also offered for use on mobile workstations or industrial trucks.
While mobile thin clients are already approaching regular PCs in terms of computing power and storage capacity, systems known as "zero clients" further intensify the concept of thin clients. Instead of a complete operating system, only rudimentary firmware works on these systems, which is specifically geared towards the server platform of a provider.
The great advantage of an industrial thin client is its "easy" operation. Only the software that is necessary for access to centrally provided apps runs on the systems. Accordingly, the individual systems can be installed or changed easily. Meanwhile, an identical application environment is available to users at every workstation. Industrial thin clients dispense with fault-prone moving parts such as fans, HD, and so on, and are therefore less prone to failure. Likewise, only limited computing power is required at the local feedback stations in the production environment, the systems consume less energy than fully equipped industrial PCs and achieve a longer service life.
The FORSIS industrial thin clients also take advantage of these advantages. Here are the advantages at a glance:
Security: No risk from viruses (read-only memory) or theft of the industrial PC, as there is no local file storage
Simple operation, as only the software that is needed to access centrally operated applications is running
Very easy management through central or decentralized control systems
Greatly reduced administrative effort
Relief of the IT department through standardized remote management. IGEL Universal Management Suite (UMS) is included in the scope of delivery
Fast activation and deactivation of applications for the end user leads to a service advantage
Possibility for the user to always have the same access to his personal user interface, configuration, directories and installed programs regardless of which thin client workstation he is currently at
Faster roll-out thanks to profile-based preconfiguration and automatic configuration when switched on for the first time
Industrial PCs that are used as thin clients have a longer service life due to the low CPU load.
Industrial Thin Client - Industrial field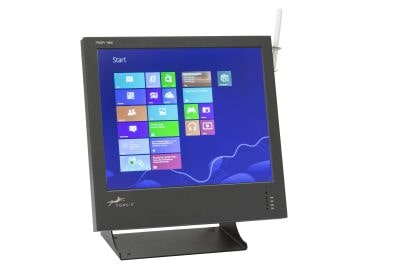 As the name suggests, industrial thin clients come from this very environment. The entire device concept is designed for use under these conditions. You will therefore find all the important information on this in the respective sub-pages of the series.
IMPORTANT! All FORSIS industrial PCs can be used as IGEL OS11 industrial thin clients.
Industry Thin Client - Food and Pharmaceutical Industry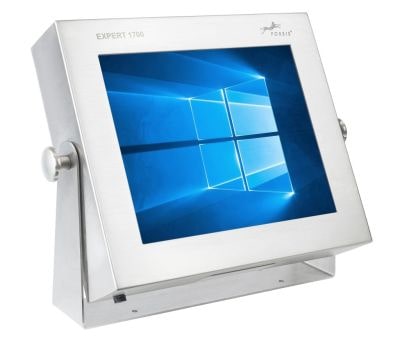 All stainless steel computers of the different EXPERT series are also offered as industrial thin clients. Follow the links for details on the technique.
EXPERT SBC




Stainless steel computer with interfaces on the back - available as a single or multi-touch version

EXPERT SE




Stainless steel terminal with interfaces on the underside

EXPERT BS




Stainless steel computer equipped with special binder connector
Industry Thin Client - Logistics industry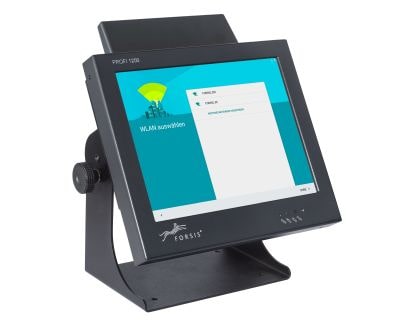 Simple service through joint technology
The computer unit of the industrial terminal is mechanically connected to the display unit by joints. This enables simple and easy servicing, even when the device is installed.
The attachment points of the joints are outside the sealing area. Just loosen four screws and the service can get started if necessary.
"We will gladly answer your questions"

IGEL Technology GmbH (intelligent total solution in microelectronics) is a German manufacturer of computer hardware and software that develops and produces thin and zero clients. IGEL is the market leader in Germany in this area.
The IGEL Universal Desktop Converter (UDC3) or OS11 is a Linux-based operating system that has been optimized for thin client applications. The UDC3 is also known as firmware and replaces the existing operating system.
Every computer with IGEL OS can be managed without restrictions using the IGEL Universal Management Suite (UMS). Devices converted with UDC3 / OS11 are managed together with IGEL thin clients with the same configuration profiles.
Of course, this applies to all of our products without exception. All FORSIS industrial PCs can be converted to industrial thin clients with the IGEL tools.
The operating system of the target system is replaced by the installation of the UDC3 / OS11. For security reasons, the UDC3 / OS11 is not installed together with the old operating system and cannot be installed in a dual-boot configuration. However, if the operating system of the target system has to be retained, the UDC3 can also be installed on a bootable USB stick.
The UDC3 firmware is updated four times a year. The updates are not associated with additional costs.
The UDC3 license is based on the MAC address of the target system. During the installation of the UDC3 / OS11, licenses can be installed either manually or using the license management functions of the IGEL Universal Management System. Basically, all of this is done by us. You obtain an industrial thin client from FORSIS that has OS11 preinstalled as the operating system.
IMPORTANT: The license is tied to the industrial motherboard in the industrial thin client. Therefore, in the event of service, it is necessary that we also have to replace the motherboard.